A collection of intimate wellness founded on the notion that when you feel good, you enjoy twice as much. Natural blends created to make the ordinary feel extraordinary.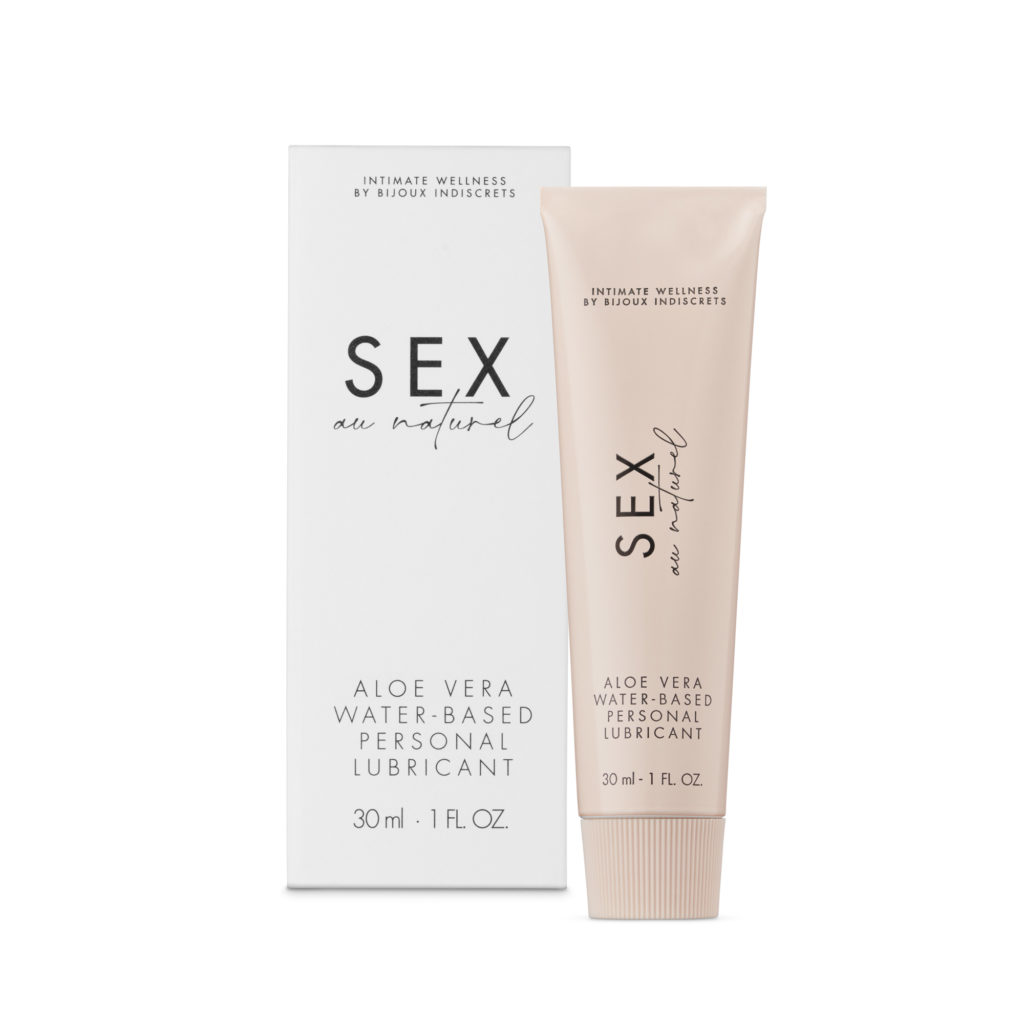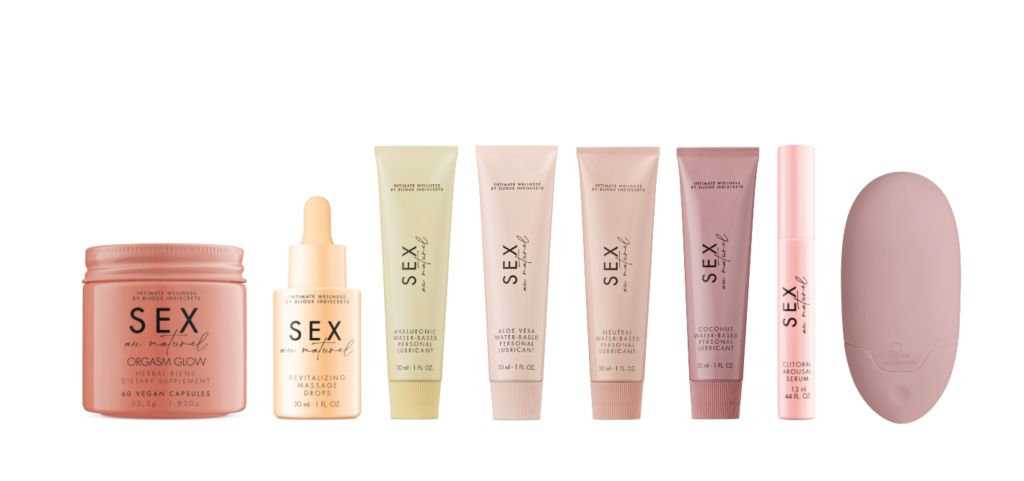 A collection that makes sex even better! Lubricants, food supplements, cosmetics and personal massagers that lower your stress levels, improve your mood, reconnecting you with your pleasure.
Download all materials
FOREPLAY COSMETICS
SLOW SEX
by Bijoux Indiscrets
SLOW SEX IS A COSMETICS LINE THAT REDEFINES THE MEANING OF THE WORD "FOREPLAY".
FOREPLAY IS NOT JUST A MEANS TO AN END; IT IS A JOURNEY FULL OF PLEASURE…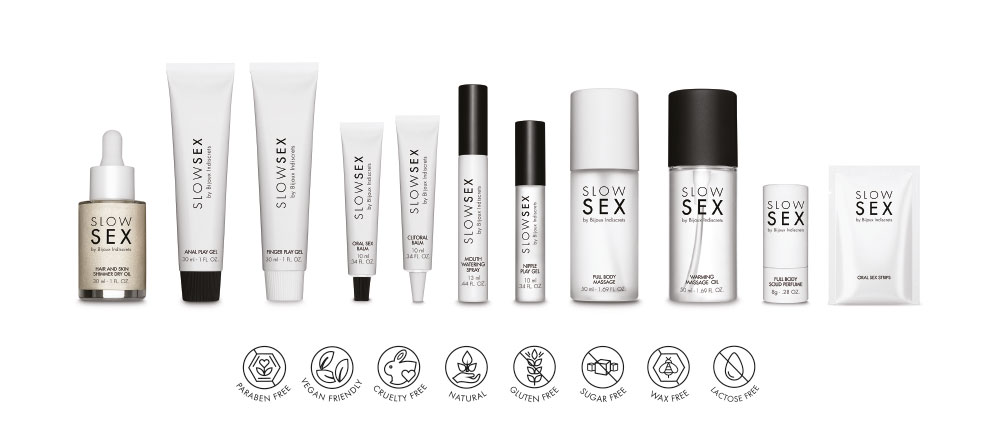 An irresistible cosmetics and edibles collection that make sex even better! Oils, enhancers, fragrances, playful gels and more dedicated to all the pleasurable sex practices considered a previous, a secondary thing, just means to an end, the so called foreplay, what, for many of us is the real sex. Daring to say, the best sex!
Download all materials
CLITHERAPY
by Bijoux Indiscrets
In the swipe era, well-trained fingers are for more than just dating apps. Since your ex could never find your clit and you might not be able to rely on your next date either… Go hands-on!
Clitherapy holds the secret to survive the dating app era: orgasmic treats dedicated to your clitoris.
A horrible day? Sexting all night? Horny as hell? Or did your lover left you in "read" and never came back to you? We have a balm for Ghosting, Sexting, and other dramas of the dating app era. Choose your poison and combine it with a finger vibrator and you will forget thy name before you can even erase thy number from your contact list. NOTE: This collection does not have unblocking powers!
Clitherapy is a collection dedicated to the clitoris: 1 liquid vibrator,  clit-friendly oral sex mints, 4 orgasmic balms, and 1 finger vibrator. A homage to the clitoris and a good excuse to pleasure yourself!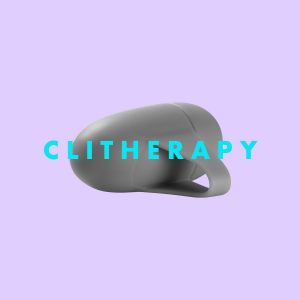 Download all materials
FOR MORE INFO PLEASE CONTACT US